Plan a Grandma Camp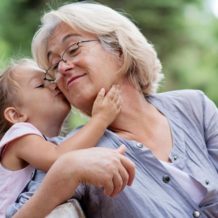 By Sandy Atkinson, http://www.sandyatkinson.com/
Can you just imagine the fun and precious memories you would have spending 3-7 days with all your grandchildren at Grandma Camp? Planning and keeping things as simple as possible will make your time a success.
 Pick a week that will work for you and your grandkids during the warm months, plan early. Late spring, summer, early fall depending, on where you live, are good times. With homeschooled kids, it is easier to plan, but if your grandkids are in public schools it may be a little harder to find a date that will work for everyone. Once a date has been established, start making plans for many varied activities. This needs to include sleeping arrangements, meal planning, artistic time, hiking time, nap or quiet times, all geared to age appropriate. If your grandkids are various ages, more planning will be needed. Whatever you do for activities keep it simple.

Pitching a tent in the back yard should be a given, as that is a great deal of fun. If you don't have a tent perhaps you could borrow one for the allotted time or just maybe you have an RV. I have found, in talking with others, that the back yard — even in the RV — is great for this special time, but that is an individual preference. 
Whichever way you choose, even a sheet over a table in the living room, the whole point is spending this special time with your grandkids; just make it fun.
 
Cooking on an open fire is not so hard to do, even if you have to build a fire-pit yourself. We live in a rural area and built one in our back yard but gas or charcoal grills do just fine, of course.
Actually, we use both methods, depending on what we are fixing and how much time we have. I find the fire pit works best for evening meals and can continue on for the evening fire. Plan your menu with hot dogs, hamburgers, chick-ka-bobs, corn on the cob . . . get creative but keep it simple. Lunches are easy with sandwiches, chips, veggie sticks, cupcakes. Plan every meal ahead for your allotted time frame, but don't forget the s'mores!

Some kind of table should be located in your back yard — either a picnic table, card table, or just an old table. Make it large enough for meals and all your arts and crafts projects and board games.
As a basket-maker myself, I always include a basket weaving project. One I often use is our scout kit as it can be used for most all age levels. Plus you can easily make it into two projects. Day One can be a painting lesson, either paint the wood base all one color or stain it. When dry, let the kids choose to leave as is or stencil on the base or do a creative design work themselves. Day Two, weave the basket on the prepared base. Weaving is easy, and finishing off the top braid can be easy for the younger ones but also the pattern includes a little more complicated braid for the older kids.
Other art and craft projects can include jewelry, sewing, knitting, drawing, photography, sculpturing with self-hardening clay or femo that you bake in the oven. There are tons of crafts that are easy to do and great fun. Gear these projects to the interest of the kids. Get out those acrylic paints and go wild painting an outdoor scene. Or use fabric paints to make a memory T-shirt!
I like to hike in the morning as it's cooler. If you don't have acreage, drive to a city or state park, campground or whatever is near to you. Even a walk down a country road can be fun and full of adventure. Don't forget a stop at the local library for the ones who like to read, or the beach or even the local swimming pool. A bike ride is wonderful with the kids, and great exercise for you!! Pack a lunch to eat along the way.
Save time each afternoon for quiet time. Older kids can write letters, read a book, draw, whatever interest they have. Younger kids will need a nap. I encourage all my grandkids to keep a journal for the days we are together. Purchase some kind of writing tablet for each child so s/he can write in it and for younger kids to draw pictures in. Really young kids may need you to help with the writing. Remember to date everything. This makes a great keepsake for your grandchildren. If you do Grandma Camp yearly, use the same book and add to it.

The most important advice I can give you is:
1. Keep every day, every project planned.
2. Plan all the meals ahead, freezing or pre-cooking some, if needed.
3. Do not allow any phones, iPads, tablets; they can live without them for a few days. Keep your phone for
emergencies only.
4. Make those precious memories.
5. Remember these children will grow up too fast and then it's too late.
Will everything go as planned? Probably not, but that is part of life. We all need to be like rubber bands:
Stretch our imagination, stay flexible work things out. Have a wonderful, memory-building time together!! S.A.