Church At Home – Following Jesus' Original Model Church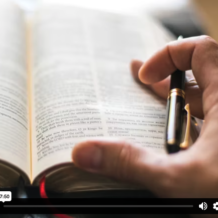 The Rev. Fred Coulter states: "Church at home! Why, how can you have church at home? Why I go to the church on the corner or across town to the cathedral over there or I go down to my synagogue or my Buddhist temple. What is church at home?"
Church at home – is what Jesus and His early followers practice, they met in each other's homes.
Church at home is where a group of believers gather in each other's homes for regular fellowship, support and worship.
Jesus and His disciples practiced it and the early Christians continued – out of necessity – because they were a small enough number in most locales that an intimate group could meet in a home for fellowship, worship and Godly edification with comfort and safety.
Today, massive mega-churches have spread across the United States. These huge congregations may fulfill the spiritual needs of some of the members, but many followers of The Way do not receive fulfillment in such sprawling environments. Church At Home speaks to the spiritual needs of these believers and nurtures their relationship with Jesus.
Small groups of true believers who develop close bonds are more able to support and help the other members of the "congregation" and share the responsibilities of ministers and teachers.
This atmosphere of each believer having an active role in a home-based congregation is powerful. and diluted in virtually every large congregation.