Unconventional Ways to Use Herb, Vegetable, and Flower Seeds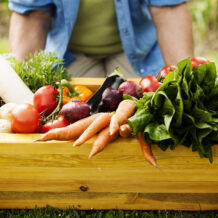 When it comes to gardening, most of us think of sowing our seeds and tending to them until they are harvest-ready. But did you know that there are all kinds of unconventional ways to use herb, vegetable, and flower seeds? Whether you're a parent looking for fun activities for the family or a grandparent wanting to encourage your grandchildren's creativity, here are five unique ways to make use of those garden seeds!
DIY Craft Supplies
Herb, vegetable, and flower seeds can be used as craft supplies in all sorts of creative projects. For instance, you can use sunflower or pumpkin seeds to make mosaic art. Simply glue them onto a piece of paper or canvas in whatever design you like! The natural colors offer an interesting contrast and look beautiful when arranged in patterns. Seeds also come in handy when making jewelry – try gluing poppy or wildflower seeds onto a cardboard frame to create your own seed necklace!
Party Favors
What better way to show your guests that their presence is appreciated than with handmade party favors? Artistic Gardens seed company suggests that miniature packets filled with herb, vegetable, or flower seeds make the perfect mementos from any occasion. Not only do they look cute, but they're also practical gifts guests can take home with them and grow themselves. Plus, these party favors would be especially well suited for any summertime gathering since most plants need plenty of sunlight during the growing season! For example, Artistic Gardens offers a sample packet offer which includes 4 packets of herbs and seeds recipes.
Games & Activities
Herb, vegetable, and flower seed packets can also be used as part of fun games or activities. One example would be "seed rubbings" – have each participant place a piece of paper over one of the seed packets and then carefully rub crayons (or colored pencils) over the paper until the shape of the seed appears on the page! This activity is great for teaching children about different types of plants while still being fun at the same time.
Environmental Education
You can also use herb, vegetable and flower seed packets as teaching tools for environmental education. Take students on a field trip out into nature where they can observe different types of plant life first-hand. You can even have them collect samples from various plants so that they can identify them later on back at school. Then have them compare their samples against actual seed packets so that they understand how things like texture and color play into identifying different types of plants!
Garden Starter Kits
And finally – perhaps most importantly – you can use herb, vegetable or flower seeds to start your own garden! These tiny little packets contain all sorts of potential just waiting for some love and care before it blossoms into something beautiful. All it takes is some soil preparation before planting your seeds according to directions on the packet itself! Who knows – maybe this will become your new favorite hobby…
Herb, vegetable and flower seeds may seem small but they are full potential just waiting to find its purpose in life! From DIY craft supplies to garden starter kits – there are countless ways these tiny little wonders can help bring out everyone's inner artist or green thumb! So why not give these unconventional uses a try today? It might just turn out that gardening isn't so hard after all…and more than likely will become an enjoyable hobby too! 🙂