Fun, Fulfillment & Profit for Grandparents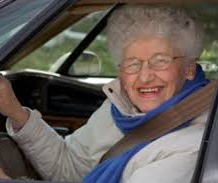 by Scott Orchard
Retirement. Defined as; "…the action or fact of leaving one's job and ceasing to work."
For me, I think the single word that stands out most in that definition is the word, "action." For as many as the 65.2 million of the 76.4 million Baby Boomers still living and born between 1946 and 1964, words like "Retirement," "Grandparents," "Medicare" and "Social Security" are but a few words synonymous with an aging U.S. population. But the word that is rarely considered is action.
Many American Retirees planned well for retirement with the aid of Pensions, Individual Retirement Accounts, Life Insurance Policies, Mutual Funds, Bonds, Money Market Accounts, Employer-matched 401k's, Real Estate Investments and other vehicles. If you had the right combination of discipline, research, skill and luck and your investments survived the last four decades of volatility and wild market swings in nearly all investment sectors, you made it…congratulations!
Maybe you were not blessed with a long career with one employer who offered a matching 401k or a pension. Maybe you are relying on a fixed income from Social Security. Maybe you had a few of the above-mentioned investments but an ill-timed Real Estate bubble popped or an over-inflated stock market crashed just before you crossed the "finish-line."
No matter where you are on the "retirement-financial" spectrum, there's no sense in feeling too proud or too discouraged. There are 65 million retirement-planning outcomes out there and many, (maybe most) didn't produce the desired results intended. The flipside of the financial "coin" is time. Maybe you are financially secure in retirement. Maybe you planned how you were going to fill your days now that you are no longer working. If you didn't, what now? Whether you actually need the income or just want to get out of the house and interact with people, this may be a time in retirement for you to take action. Bear in mind that a few of the examples below require interaction with a cell phone "app" (or application.) If you have a smart-phone, look on your screen for an icon (tile) that says "app store" and press it. Using the search function, (usually an image of a "magnifying glass" in the lower right corner) key in "UBER" or "AIRBNB" or "TAKL" etc. When the app appears, press "GET." The app you selected will download to your phone and become a convenient portal to your selected website. Below, are a few suggestions of possibilities for "fun, fulfillment and profit for Grandparents" to consider during retirement:
VENUE USHER: (No app necessary, but internet search and apply-on-line recommended.) Whether it's at a local playhouse or theatre, a sports arena or a live concert venue, this is a great opportunity. My son worked as an usher at the legendary "Hollywood Bowl" during summers as a high schooler. He informed me that there were more than a few fellow employees over the age of sixty, working right along with him. The job is easy and fun, if you don't mind standing for a couple of hours. You preside over an assigned section of seats in the venue, and with a small flashlight, you direct patrons to their seats. Once the performance starts, you are available to assist ticket holders, but the demand for that curtails dramatically, so you have the benefit of enjoying the entertainment. During my son's time at the Hollywood Bowl, he experienced performances by "The Los Angeles Philharmonic Orchestra," "Luciano Pavarotti," "James Brown," "The Rolling Stones," "Keith Urban," "The Playboy Jazz Festival," "The L.A. Mariachi Festival" and many, many more. All cities and towns have sports and performing arts venues. See if there is one that is looking for a "House Usher." Simply search "Venue Usher Jobs" on the web.  You may find it a pleasant way to earn on average, $10-$16 per hour.
AIRBNB HOST: (Search app store for 'Airbnb.' The app will walk you through the login/sign up process with relative ease but you can always ask your tech-savvy grandkid for assistance.) If you want some occasional company and a new-found revenue stream without leaving the house, becoming an "Airbnb Host," may be just the gig for you. Airbnb is a website and phone app that posts (5 million worldwide) houses, apartments . . . even boats and other dwellings, that host's make available for temporary leisure or business travelers. If you live in your home, that's ok. You can still rent out available rooms to guests. You upload pics of your place and set your availability calendar, inviting guests only when you desire. You set the rates or you may opt to use Airbnb's "smart-pricing" which sets your rental rate automatically, based on comparable Airbnb properties offered in your area.
The money for each guest's rental fee deposits directly into your bank account the day after your guest checks in. Travelers from all over the world are made aware of the availability of your space so no doubt you'll be meeting a lot of interesting people! The entire experience is "review" driven, meaning that you and your guest will both be given an opportunity to review (and post) each of your experiences on the site. This tends to keep everyone neat, tidy and on their best behavior to avoid too many negative reviews and possibly getting bumped off the site. Airbnb also has remarkable customer service and a $1 million insurance policy on your property just in case. Depending on the size of your space available to rent, Airbnb hosts earn anywhere from $1,000 – $3,000 monthly. (More for a larger home in a recreational or high traffic vacation destination like beaches or ski resorts.)
UBER DRIVER: (interaction with the 'UBER Driver app' is required. Your rides are dispatched and your pay is distributed directly into your account as well as many other support features within the app.) One of the most successful apps to come along is UBER. Turns out, a lot of people world-wide need a ride on demand without the inconvenience, wait time, expense (…and smell!) of a traditional cab-ride. If you like to drive and meet people of all ages and walks of life, this may be just the thing. You can use your own car or (through UBER) rent a car by the month or even by the hour. You decide when you want to drive simply by turning the UBER Driver app on or off. Weekend mornings are great because there is much less traffic in urban centers but people still need rides. This gives you the opportunity to pick up more rides, more often thus making more money with less hassle. Two 4-hour weekend morning shifts driving for UBER could gross as much $300. That's an extra $1200 per month in your pocket. Bear in mind though, that for every $50 you earn, $5-$10 goes back into the gas tank. Also, factor wear and tear on your personal vehicle or rental costs. It's still profitable if you do the math.
ORGANIZER: (While this occupation can be marketing by word of mouth and referral through family and friends, you may want to check out the "TAKL" (pronounced "tackle") app. "…A place for everything and everything in its place." Does that phrase sound like you? Are your personal records and papers filed neatly in your home office so you can retrieve any important document in seconds? Are your kitchen accessories, appliances, cookware, dishes, utensils, canned goods and cleaning supplies all meticulously placed in lined cabinet shelves and drawers?
Is your closet, dresser and linen cabinet arranged by category and/or color? Is your prized collection of DVD's and classic vinyl LP's alphabetized? If you enjoy being organized, you may enjoy helping others organize their home or office. "Takl" allows you to offer your organizational skills to clients. And this is just one of the many opportunities you can explore and offer to people in your neighborhood by using the "Takl" app. Simply download the app and sign up and login to "earn as a provider." There are many categories that may be of interest or match your skill-set such as, "assembly," "auto/boat," "cleaning and housekeeping," "delivery/pick-up," "handyman" "pet care" and many more. You can also "build your own job," by entering info on your specific area of expertise. The jobs' compensation rates are pre-set and paid by Takl, so the amount of money you can earn depends on the characteristics of each job.
HOMESCHOOL YOUR WAY TO A NEW CAREER: "US Career Institute" (uscarreerinstute.edu) offers a myriad of home-based course study. Some can all be done from the comfort of your home:
Accounting!
Child Care Specialist!
Personal Care Assistant!
Wedding Consultant!
Event Planner!
Massage Therapist!
Entrepreneurship!
In addition to quality online training for these great careers, US Career Institute also has many courses available in:
Business Management!
Health Information Technology!
Human Resources!
Medical Specialties!
Social Work!
It could be that you don't need the extra money as much as you welcome the challenge. Maybe your finances are holding steady on your fixed income but Holiday presents for the Grandkids or that dream vacation to Europe is just out of reach. Maybe you're getting a little restless and struggling to settle into retirement. No matter your particular situation, you can get great benefit by taking action. Think about your lifetime's accumulation of special interests, talent, skills, expertise and abilities and get ready to share them with others for fun, fulfillment and profit! Ω